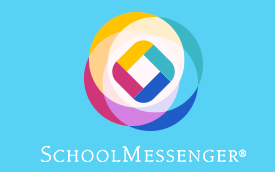 SchoolMessenger Notification System
This service allows us to send an email and/or voice mail message to all parents within minutes. The ability to deliver a message is only as successful as the contact information that we have for your child, therefore, please make certain that your child's school has the most up-to-date direct dial numbers. In order to enhance our ability to accurately deliver that information, please create your own contact preference profile in your SchoolMessenger account. You can add phone numbers, email addresses, and text message numbers.
If you stop receiving broadcasts to your phone please following these Opt-In steps from your mobile device.
To Opt-In to SchoolMessenger from a mobile device, from your mobile phone text a Y to 67587